Whether you're looking to rent a portable toilet for a construction project or for a special event, we're happy to provide you with the unit and pumping services that meet your needs. We also know that for some, this is a unique type of rental which is why we can help walk you through the process so that your project or event runs smoothly.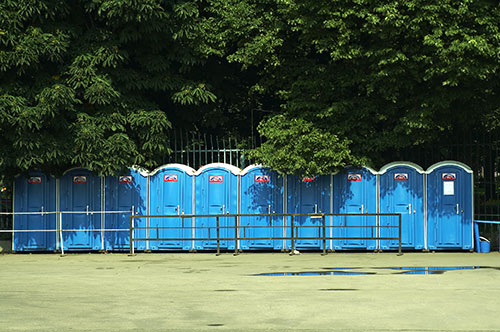 When it comes to porta-potty rental in Clovis, Curry County, Melrose, Portales, or Muleshoe, NM, Mighty Clean Portable Toilets is proud to set the bar high for our competitors. Our units are clean, spacious and remove the stigma attached with portable toilets. We promise to be on time with delivery and services, ensuring that our units are both present and presentable when the time comes.
If you're not sure what type of unit you need for your project or event, take a look at our variety of portable toilet rentals.
Holding tanks: We offer rentable portable toilets for both construction and special events. Our construction units are convenient and get the job done while our special event units won't be an eyesore for you or your guests.
Handwash sinks: While some companies leave it up to consumers to find a way to make their guests feel comfortable, we offer handwashing stations that are attractive and fully functional.
Handicapped units: In order to guarantee that your special event meets all local legislation requirements, we offer handicapped units that are spacious and comfortable.
Are you concerned about delivery and servicing for your porta-potty rental? We'll work one on one with you to make sure that our delivery and placement of the units is quick and to your specifications. If you need your units for several days, we can suggest an ideal servicing schedule to keep the units clean and sanitary. We're happy to work with your schedule so as not to interrupt your event. If you have special requests, like indoor lighting or hand sanitizer, we'll be happy to oblige.
If you have an upcoming project or event that requires a portable toilet rental or septic services in Clovis, NM or the surrounding areas, contact us at (575) 760-6000. We look forward to assisting you.