Septic tanks are a necessary evil for some homes. If yours is one, let us take care of your tank and make sure that it is clean, functional and not a ticking time bomb. There isn't much we haven't seen when it comes to septic tank service in Clovis, NM, so let us help you avoid the unthinkable with our services.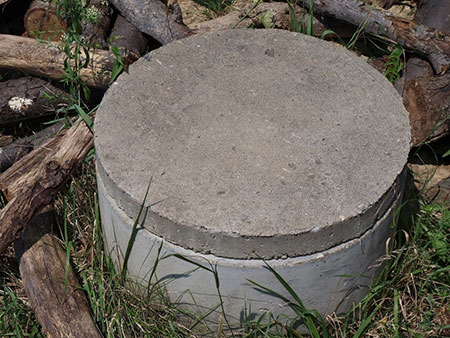 We work with the latest equipment and keep up with new techniques and technologies to ensure that our septic services are nothing short of superb. When you work with Mighty Clean Portable Toilets, you can be confident that you're getting the best service at an unbeatable price.
Besides standard septic tanks, we also offer septic pumping for a few other types of tanks. Here are the most commonly needed septic tank pumping services we offer:
Cesspools: We can take care of all your cesspool service needs. Our team has the experience to handle any problem, no matter the size, and with our customer service guarantee, you're sure to be satisfied.
Sand traps: We use a professional vacuum along with high-pressure equipment to thoroughly clean sand traps. We keep the environment in mind and always dispose content safely and legally.
Grease trap cleaning: We pump in-floor traps and large underground traps with the best equipment. We handle grease trap cleaning to keep it functioning for years to come, saving you time and frustration.
We also offer basic cleaning services and maintenance checks. The last thing you want to deal with is an overflowing tank or trap. Let us make sure that everything is functioning as it should. Our trained and professional staff can answer any questions that you might have regarding our septic services. We believe in providing these services at a competitive price while making sure that our customers are informed and satisfied.
If you would like to learn more about septic tank pumping or portable toilet rentals in Clovis, Curry County, Melrose, Portales, or Muleshoe, NM, contact us at (575) 760-6000. We're ready to answer your questions and set up a maintenance check.